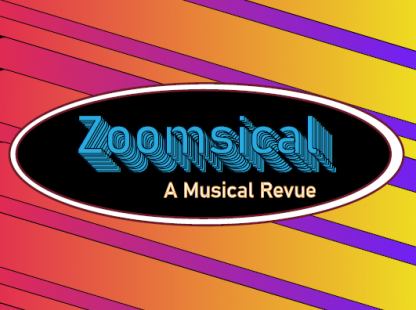 Zoomsical: A Musical Revue
The Rutgers-NJIT Theatre Program proudly presents Zoomsical: A Musical Revue, our exciting online production that combines the singing, choreography and staging of a full musical presentation.
This original production utilizes some of the most famous Broadway tunes sung by 14 talented cast members in a variety of online settings. As they come to the end of their pandemic year, the cast sings about the things they've missed and their hopes for the future. Join us as we celebrate our time together in this joyous revue.
Directed by Dr. Michael Kerley, Choreography and Director of Photography by Blair Bybee, Musical Director Orchestrator and Arrangements by Robert Felstein
The next digital theatrical production from the Rutgers-NJIT Theatre program starts streaming online at http://theatre.njit.edu/ for free beginning on April 21st at 7pm.