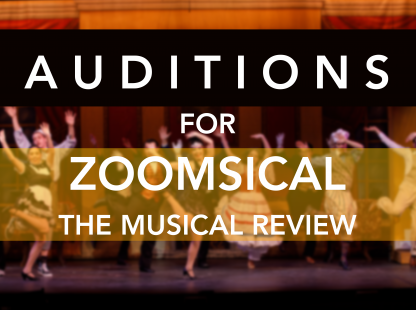 Auditions
AUDITIONS FOR ZOOMSICAL - A MUSICAL REVIEW
Thank you for taking the time to audition for us today.  
We are putting together an exciting show we are calling "Zoomsical- A Musical Review."  
This 30-minute production will air April 21-25.  Rehearsals will be determined once a cast has been selected.  
Audition dates and times are:  Feb, 8-10 from 7-10pm
Instructions for auditioning for Zoomsical the Musical:
Step 1: Fill out the audition form: HERE
Step 2: Sign up for an audition time: HERE
Step 3: You are welcome to use your own music, but if you need help finding audition material, go HERE to download some other possibilities.