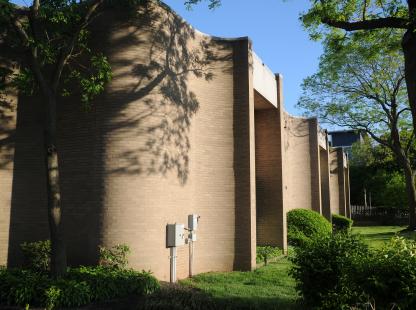 ​Improv Technicians
Newark's hottest (and only) college improv troupe! Improv Technicians is a student-run improvisational comedy group comprised of NJIT and Rutgers University-Newark students. "I.T." is cultivating a culture of improv in Newark and on-campus. Visit our facebook for the latest events and digital content.

General Information
To join Improv Technicians or to book us for your event, e-mail itimprovtechnicians@gmail.com. 

Social media
https://www.instagram.com/improvtechnicians/
https://www.facebook.com/improvtechnicians/
https://twitter.com/itimprovtech
TAG (Theatre Arts Group) Rutgers University-Newark
 
The Theatre Arts Group (TAG) operates as a production space and theatre company for students who which to express themselves artistically. TAG encourages students to act, direct, and write freely as well as experiment with theatrical elements. 
General Information
Email us at ru.njitTAG@gmail.com

Social Media
https://www.instagram.com/rutgers_tag/
https://www.facebook.com/RutgersTAG
The Music Initiative at NJIT 
General Information
E-mail us at music@njit.edu

Upcoming Events
March 23 @ 2:30 | JWT | Faculty Jazz Concert
May 4th @ 2:30 | String and Wind Ensemble
May 6th @ 12:00pm | Jazz Ensemble Concert
NJIT Films
The NJIT Filmmaking Club's primary goal is to promote and assist students of NJIT and Rutgers Newark in the creation of original work. FMC operates as production company, with all it's members working collaboratively toward a common goal or project.
General Information
Club meetings Thursday at 9:00 in room Kupf 110.
Alternate meeting on Wednesday at 2:30 by the theater office (downstairs in kupf hall).
Contact email is njitfilms@gmail.com
SOMA
The Society of Musical Arts is a student run organization dedicated to supporting student musicians around campus. 

We run four student ensembles: 

Jazz Band - Directed by Dave Rimelis. Meets Tuesday 7-9pm in Campus Center B35
Wind Ensemble - Directed by Nick Santoro. Meets Wednesday 4-6pm in Campus Center B35
String Ensemble - Directed by Karen Pinoci. Meets Thursday 4-6pm in Campus Center B35
and brand new this semester, the student run:
Pep Band - Directed by Katie Coombs and Colin Pope, plays for home basketball games .
​​NJIT Giga Beats
Founded in 2014 and originally being called the NJIT Acapella Team, the group now goes by the name the GigaBeats. Accommodating people from all three colleges in University Heights, the GigaBeats have continuously grown as a group, seeking a way to remind all students and Newark residents that music can be made anywhere, even in the deepest of the concrete jungle. They have spread their love of music through their voices and charismatic atmosphere singing genres ranging from Pop to Hip-Hop and R&B and recently, they have attempted to cover more miscellaneous music. Most of their covers can be found on social media, including Instagram and Youtube @njitgigabeats.
For more information please email:
Social Media
Facebook/ Instagram/ Twitter/ YouTube: @njitgigabeats
NJIT Saavan​
NJIT Saavan is a South Asian interest a capella group. Founded at NJIT, Saavan is an a capella group dedicated to covering Bollywood and modern pop music! We perform on both the NJIT and Rutgers campus and strive to spread the love of Bollywood music, and Indian culture to everyone.
For more information please email:
Social Media
Instagram: @njitsaavan
Ehsaas
Ehsaas Dance Team is a nationally competing collegiate South Asian dance team that was established in 2009 at Rutgers University-Newark. The team consists of members from both Rutgers University-Newark and the New Jersey Institute of Technology. These performers train vigorously to improve their talent and display their love for dance. The team wishes to further spread their passion for Indian culture and dance through their performances and cultural events.
 
General Information
For more information email the presidents:
Tasfia Kamal – tasfiaabedakamal@yahoo.com
Keya Shah – kms58@njit.edu